1. Collect ideas
Pinterest is a great way to collect ideas you like for your new house. It is free and easy to set up boards and collect pins in your boards of lots of inside and outside design ideas. Be warned you can spend hours on Pinterest!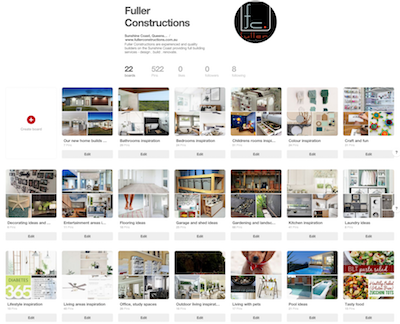 2. Check with your builder if you can change things
Find out before you start building if you can change things along the way. This will depend however on the plans and council approvals so ensure you do your homework first and get your design and what you want right at the beginning. This also saves your building valuable time enabling to get your project finished on time, let alone saves you from wasting money with tradies on site that are not needed if you simply change your mind at the last minute. Be organised from the beginning, save headaces, time and money.
3. Work out what you really need
If you are on a budget work out from the beginning what you really need or want in your new home. This may include cupboards, concrete floors, a certain bench top in your kitchen – whatever you need or want. So then your builder can give you a proper quote. Because if you add things along the way, of course your budget then is going to blow out as it wasn't included in the initial quote.
Also always ensure you have a surplus budget or an additional amount in the kitty, in the event other expenses arise for example excavation of the site, extra trade costs because of weather conditions etc. There are events that are unforeseeable or uncontrollable and these can push costs out, so always have a back up plan to cover these extra costs.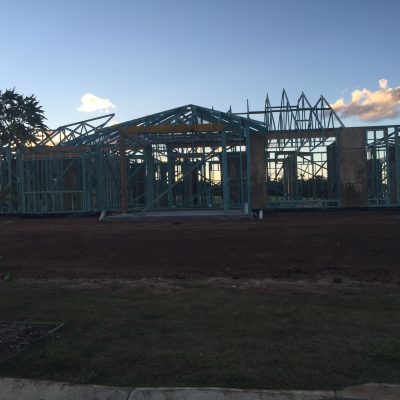 4. Think about the site and the house direction
House direction and position on a site is very important for the weather conditions through the seasons. A lot of people don't consider a site and the direction it is facing or how they position and build a house on a site. This can either make or break a house and how you feel in the home.
A northerly aspect is ideal. It means you will get sun in winter, though not in summer – which is what you want. You don't want to get the westerly sun coming in, especially in Queensland!
A northerly facing aspect not only keeps your home warmer in winter and cooler in summer, it provides you with a nice aspect and good summer breezes, and it saves you a lot of money in power because your house is much more sustainable.
5. Look over your plans thoroughly
Building your new home is an exciting time and it is easy to just get carried away with it all and before you know it things are happening on site that you had no idea where in the plans.
Save heartache and your builders time by sitting down and looking over all of your plans thoroughly. Don't be afraid to ask questions before building commences, it is much easier to explain and change on paper than when it is already built.
Also go over your electrical plans at the same time, as you may just want your powerpoints positioned differently in the bathroom which again is very difficult and can be expensive to change after they are already installed. Also think about the position now of television powerpoints and how many powerpoints you want installed – most televisions are now hung on walls and you don't want unsightly cords running to the bottom of the floor where powerpoints use to be installed.
6. Manage your budget
Become acquainted with your spreadsheet software. If you don't have Mircosoft Excel or something similar you can use Google Sheets or Docs for free. Use any of these packages to manage your budget, they even have templates on Google Sheets you can use to help you get started.
If you manage your budget from the start you won't get any nasty surprises or wonder how you going to feed your family for the next year. It will also help you to know how you can shop, where you can cut costs further, and where you can add some extra funds if you really need that bedroom lamp.
7. Fittings
Keep it simple when it comes to choosing and using fittings.
As you probably have seen it on 'The Block' the judges always say keep the fittings consistent in a room and throughout a house. This provides a nice balance feeling and adds a lovely design style in your home.
You will also save money when you buy bulk!
8. Have a contingency plan
It is easy to get carried away when building your home. Costs can also blow out due to factors out of your and your builder's control or perhaps you do need those extra powerpoints.
So to ensure you are not stressed to the max, ensure you have a contingency plan and have some extra cash stashed away!
This will ensure you can keep building your home, while still meeting your needs and wants for your family.
A great way to save some money is to become a savvy shopper for fittings and appliances – look online, shop locally to reduce delivery costs, go to sales or auctions, ask your builder he may know where you can get that vanity at a better price.
Once you get into the groove you will become a bargain shopper, you will know what you are looking for, what items cost, and where you need to spend that little better extra to get a better quality product.
9. Don't back down and settle
At the end of the day, this is your new home or your family's new home.
Don't let a tiler tell you, you can't have that herringbone pattern in your ensuite. You are the one that is paying for this build and the one who is going to be living in this house. If you want that herringbone pattern in your bathroom, find a tiler who will do it for you.
Communication is key. Ensure you speak up early and prior to something being installed that you are not happy with. This ensures everyone knows what you want.
If you don't speak up you will regret it afterwards. It can also be a costly lesson to learn if you don't speak up early on.
10. Read the small print
Before you start anything ensure you read and re-read all of the details in your contract.
Find out what is included in your contract for example is the letterbox, concrete paths, retaining walls, clothesline included or not. This is where you could incur additional costs. These may not be included in the contract, however you thought or just assumed they were.
Sometimes final costs are also unknown until the builder gets into it, like the site cut.
Also check if you are going to be charged for any changes you make.
Just ensure you have your eyes wide open and read all the details and don't be afraid to also ask questions to clarify any points.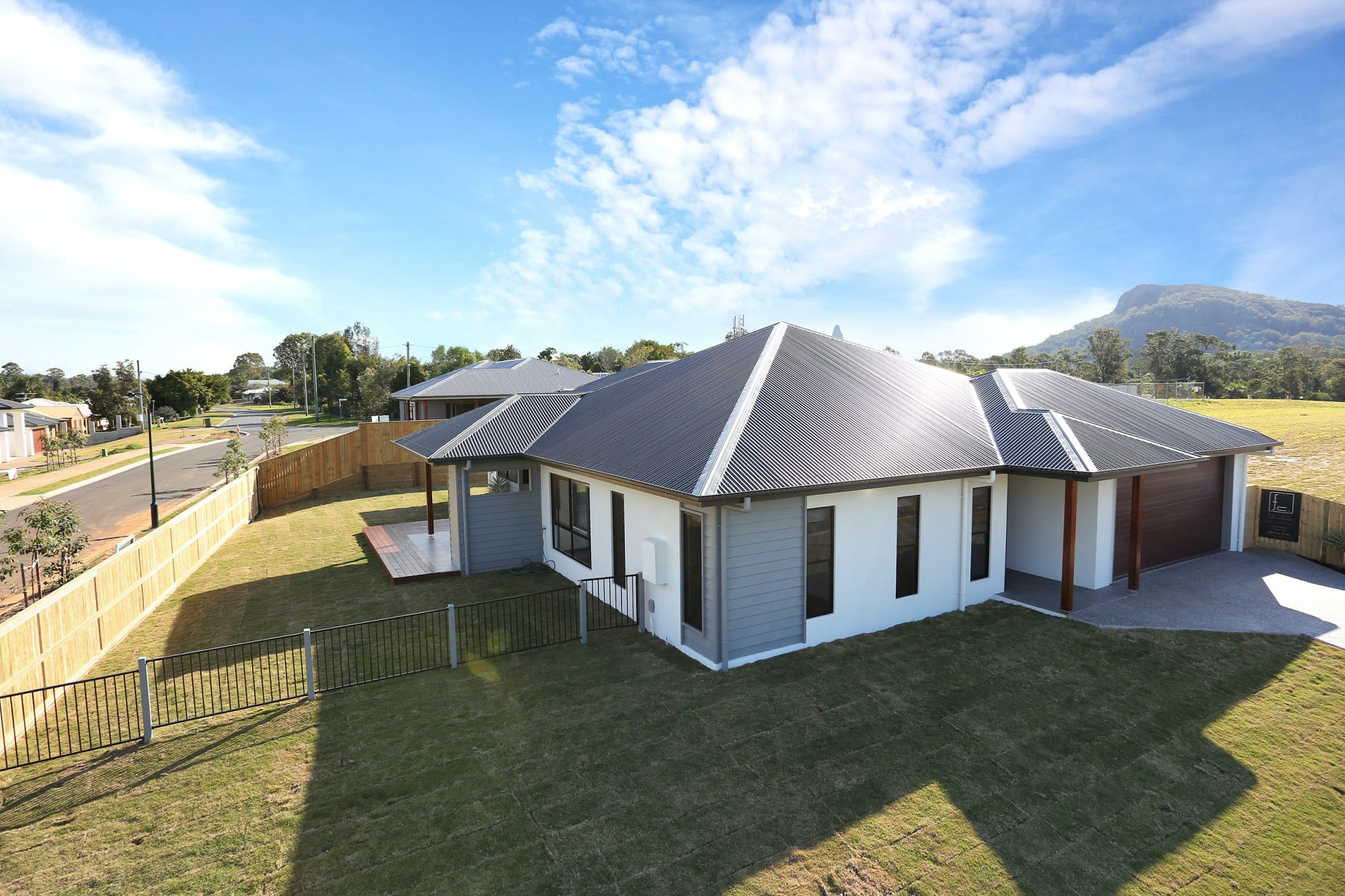 There you go some simple tips to help you with building your new home. If you have any questions, please don't hesitate to ask us!