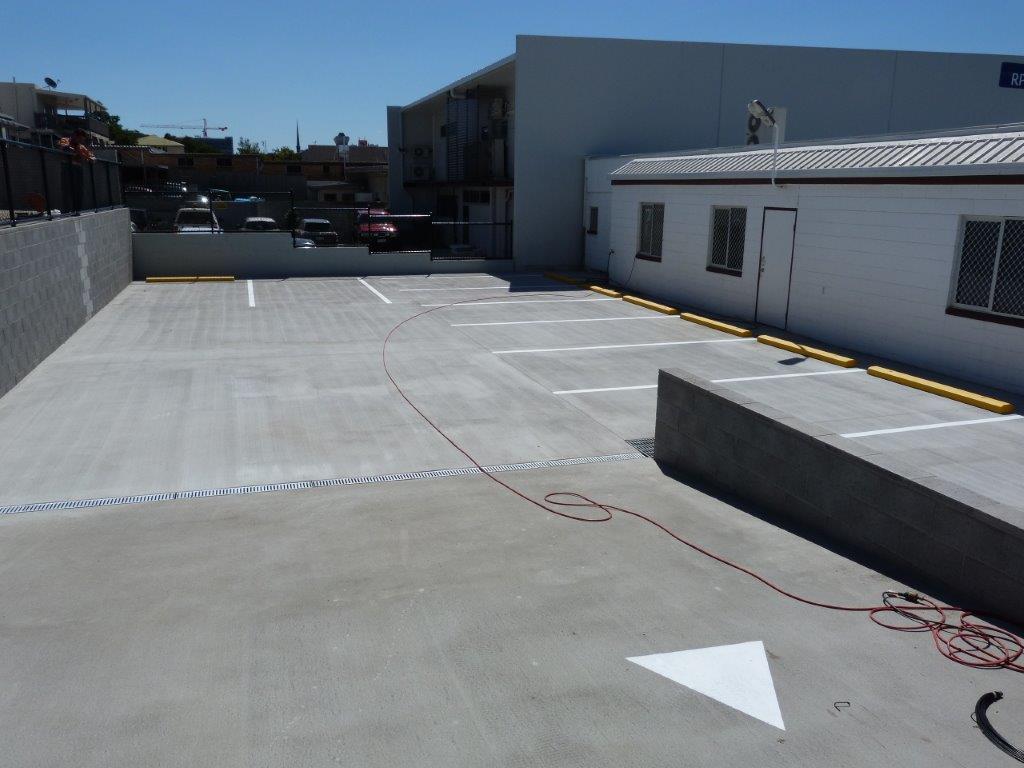 build project .
commercial build – office car park, Gladstone
the project
Fuller Constructions was engaged to redevelop an old car park at the rear of a commercial tenancy
the old car park was previously badly built on a slippery slope, with minimal space and no dedicated car parks.
the materials
this project included:

excavation of soil and waste
installation of a bessa brick core filled retaining wall
cement
concrete levels for water drainage issues.
the details
this project was quite a large job due to the excavation and removal work of the previous car park
210 cubic metres of soil and waste was removed
site leveled
installation of 50 cubic metres of cement
construction of two metre high bess block core filled retaining wall and fall protection
redirection of water via concrete levels to alleviate an already existing flooding issue of the premises
line marketing for dedicated car park spaces.
the outcome
Fuller Constructions completed this project again on time and within budget
since the completion of the project there has been no flooding or water issues
upon completion the commercial tenancy was split after relocation of the lessee, this involved Fuller Constructions modifying the internal layout with the electrician to install another sub board and electricity meter.
view our recent projects ...